SHUUNDO CO.,LTD.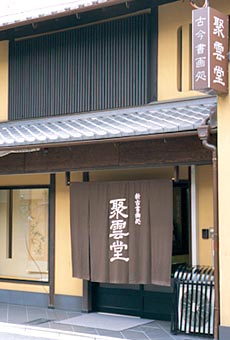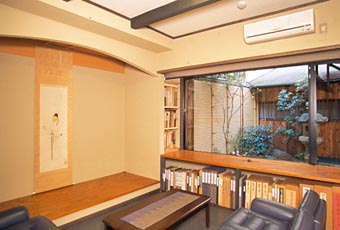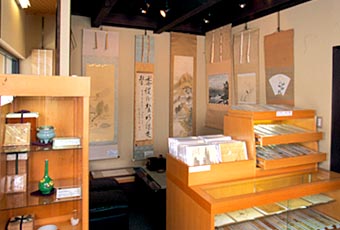 SHUUNDO CO.,LTD.
[Early modern writings/Old paintings & writings/Early modern paintings]
〒 605-0089
376 Motomachi, Yamatooji-dori Furumonzen-kudaru,
Higashiyaka-ku, Kyoto 605-0089, Japan
TEL

FAX

:075-532-0759

MAIL

:none

営業時間

:10:00~18:00

定休日

:Sunday/Holidays

HOME PAGE
We mainly deal in autographs, and writing and painting hanging scrolls of famous people in ancient and modern ages in various fields (poets, court nobles and samurai families since the Muromachi period, religious people and writers since the Edo period, painters from the modern age, patriots in the Meiji Restoration, great writers, and so forth).

All works were handwritten and there are none the same. We feel the mysterious "chance" of collecting and selling them. We hope to be an intervener in handing down historical heritage to posterity. Our shop exhibits and sells writings, paintings, strips of paper, paperboards, other small articles, and familiar and pleasant works. We also put photographs of works in catalogs periodically for mail-order sales in order to allow customers in distant areas and busy customers to look at them. Send a facsimile or postcard if you would like our catalog. Please don't hesitate to ask us anything if you are searching for something. Please drop by our shop when you come to the Ohto area.