RENKODO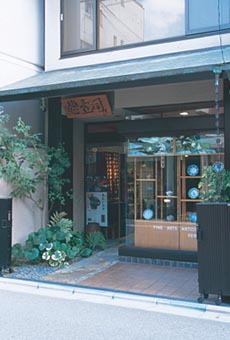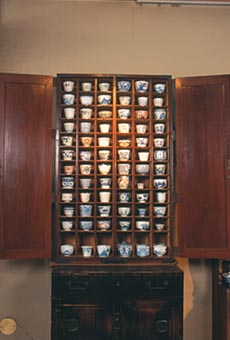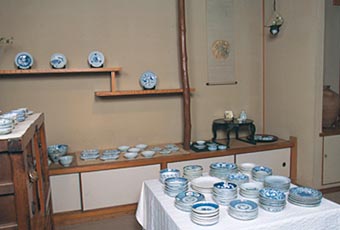 RENKODO
[Old pottery/Old Imari]
〒 605-0088
Shinmonzen-dori Nawate Higashi-iru,
Higashiyama-ku, Kyoto 605-0088, Japan
TEL

FAX

:075-525-2121

MAIL

:none

営業時間

:11:00~18:00

定休日

:

HOME PAGE

:none
My shop mainly deals in Imari made in the Edo period, including cups for buckwheat noodle, small dishes, dishes for fish, tableware, early Imari, indigo Kutani, indigo Kakiemon, and exported Imari.

Hizen porcelain, generally called "Koimari", may be classified into several types according to the periods of manufacture.
Thick early Imari made in the first half of the 17th century, thinner Kokutani made by further technical innovation, Kakiemon style Imari, nishiki-de Imari exported to Europe, cups for buckwheat noodles made for common people in Japan, etc.
Among them, I am interested in irregular-shaped dishes made by cutting with thread from the middle of the 17th century.
Irregular-shape dishes have various shapes: Folded paper, guitars, flowers, leaves, butterflies, etc.
These irregular-shaped dishes were made with molds, many of which have projected engravings inside.
Projected engravings enabled the expression of three-dimensional designs.
Even dishes made with the same molds have various drawn patterns, colors, silver, and gold to add variations.
Each of these shapes and patterns is refined and astonishes us by its superior sense of Japanese beauty in the Edo period.